Volume level adjustment
Volume Level Adjustment we frequently perform this function and it is often done along with other audio enhancements. In its most basic form we simply increase the gain (volume) of recordings that are too quiet to hear.
But, more often we are raising quiet parts tomatch more audible passages or removing or turning down loud transients so theoverall level can be increased.The first image is of simple gain increase.

The files are identical except for volume adjustment.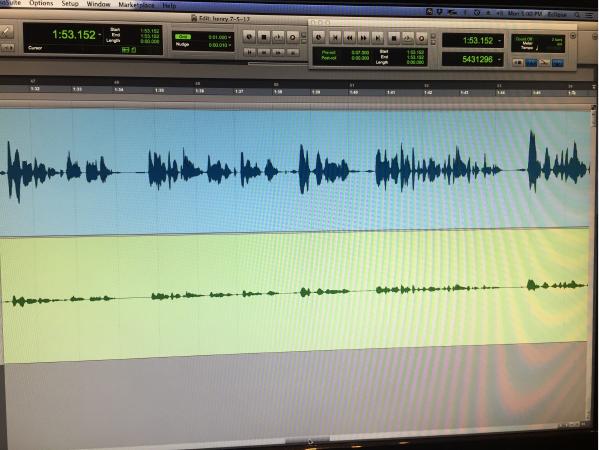 The second image shows quiet parts brought up to match the rest of the recording.