Conversion to any audio format
There are dozens of different audio file types. Each one has many different variables such as Sample Rate, Bit Depth and Compression. In addition, some audio recorders and players use proprietary software and codices. We can extract or capture any source and then convert them to a form that can be used for your purpose.
We can also combine this function with our other services creating the exact finished file you need for storage or presentation. Here are just a few of the different audio file types.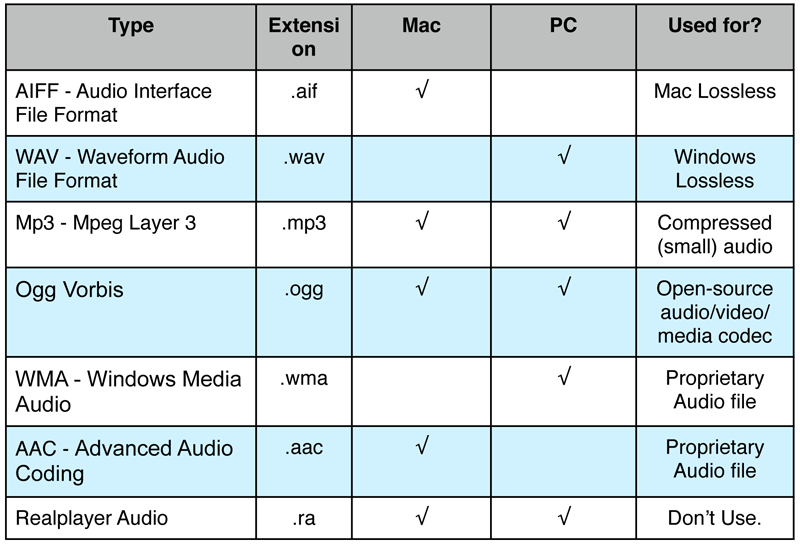 This image demonstrates the variability in just a few audio file types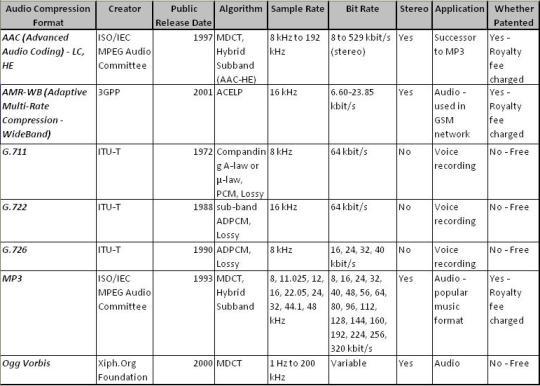 .